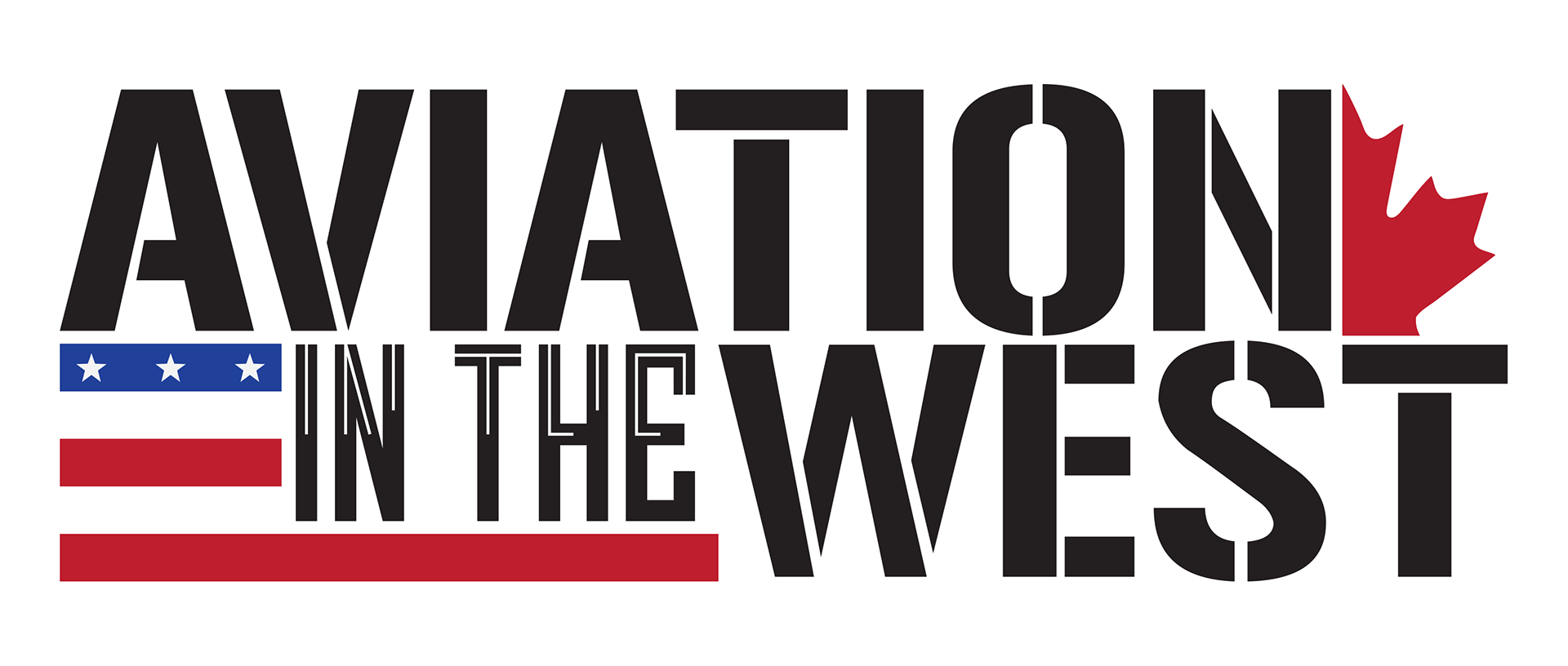 Around the same time I was designing the Hornet Hunter logo, I was asked by Brodie Winkler to design a title for his upcoming magazine/digital publication called "Aviation In The West." The publication was meant to cover aviation in all its forms along the west coast of North America, from British Columbia to California. The logo needed to primarily reflect the multinational theme.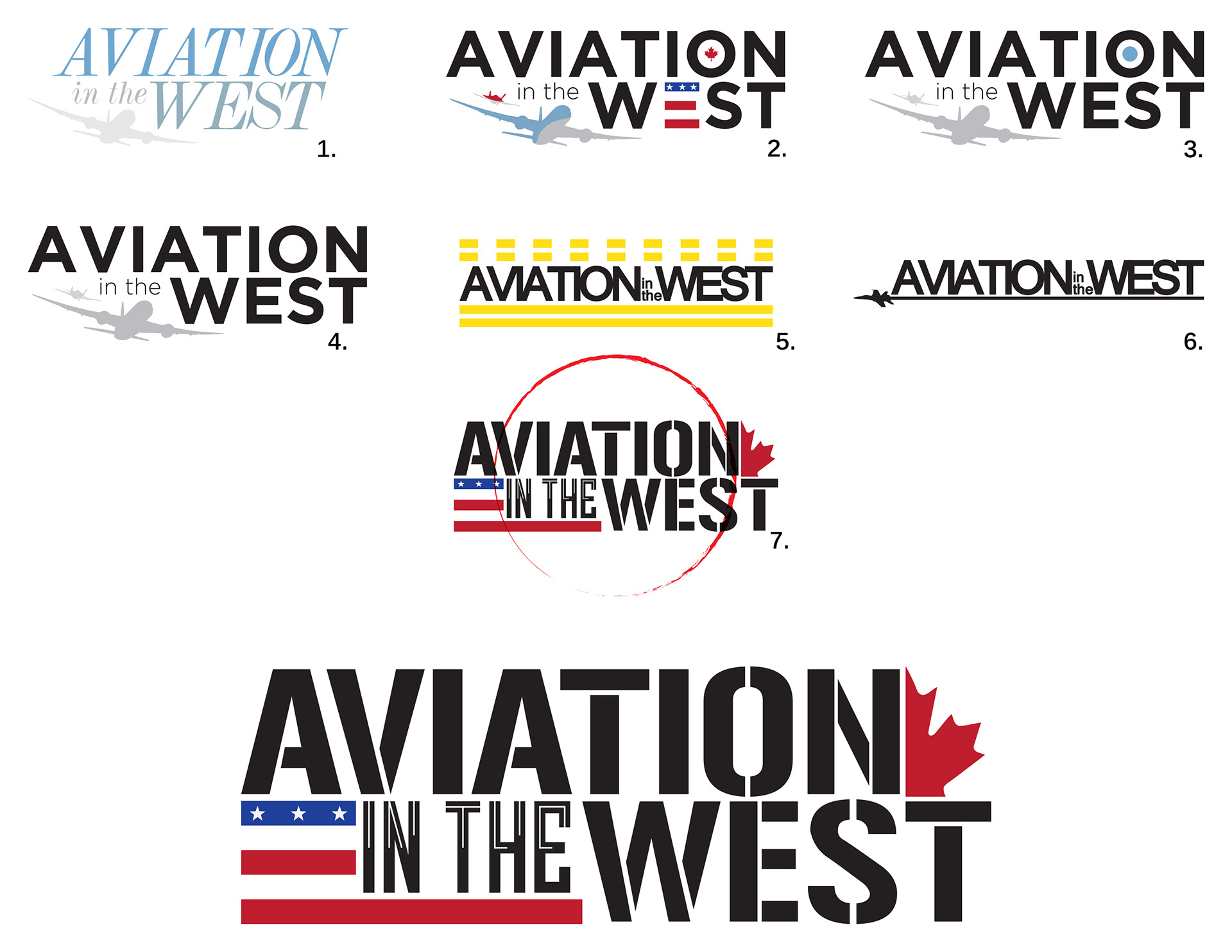 I began with analyzing current aviation periodicals and designing the title off of some of their elements. Graceful fonts and minimal graphics were a central theme in the first few designs. I incorporated the then-new Boeing 787 Dreamliner silhouette and that of a North American P-51D Mustang to illustrate the civil and military coverage intended for this publication. The initial design stuck with me, but after fiddling around with adding the aircraft it grew less interesting to both Brodie and I.

I then focused on the text arrangement and what I could do with that. I started with using the runway threshold markings that just didn't work out and went back to a minimalist approach that had worked with Power & Elegance Photography's logo by underlining the text with an aircraft streaking by below it. I can't say how I came across the last and final incarnation of the logo, but by combining typography styling and past elements that hinted at the multinational aspect of the periodical, I arrived at a logo both of us agreed on and could be proud of.