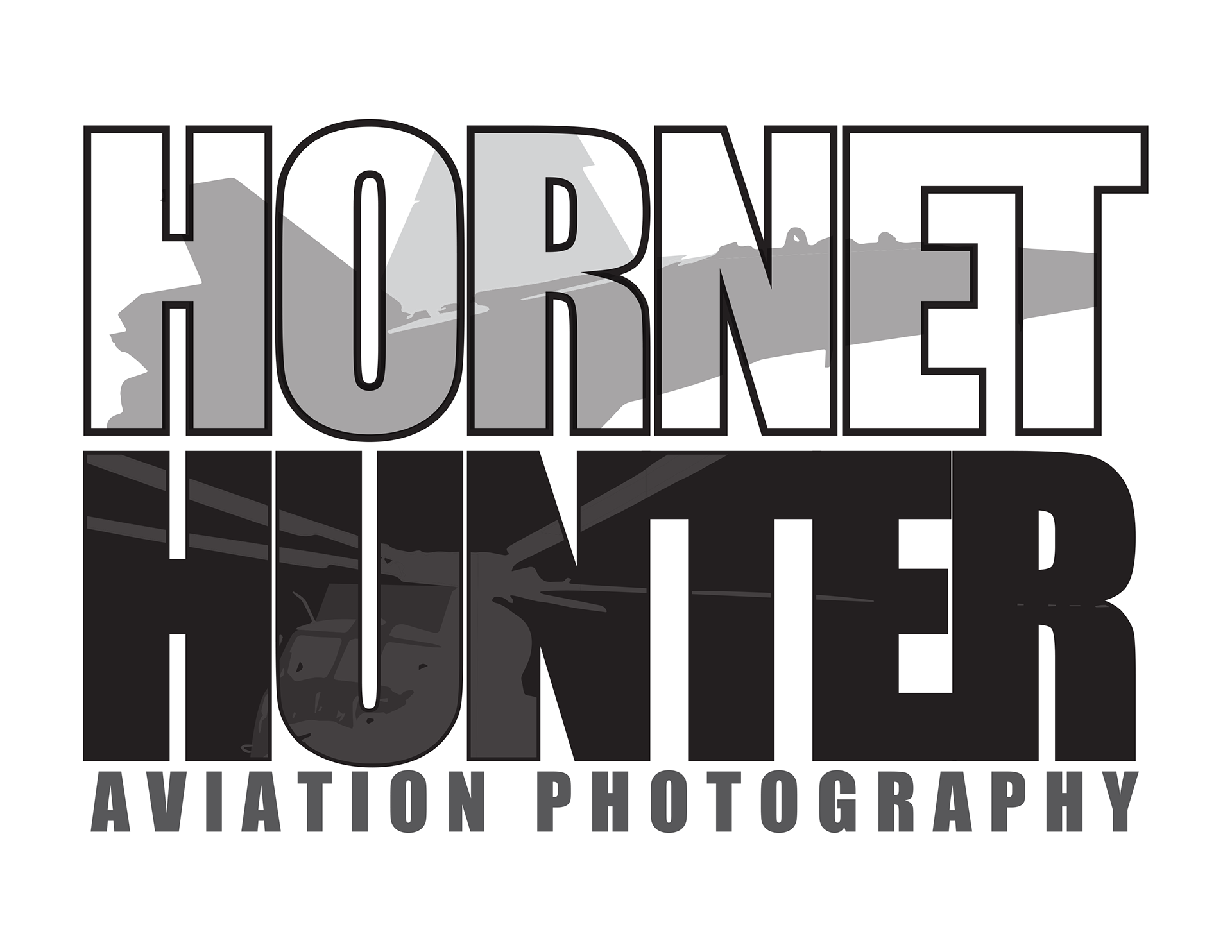 In September of 2014, I was asked to produce a logo for fellow aviation photographer Brodie Winkler's personal photography business. His intent was to use this as his brand image and watermark based on his nickname "Hornet Hunter." He wanted his logo to reflect his passion for both fixed-wing and rotary-wing aviation.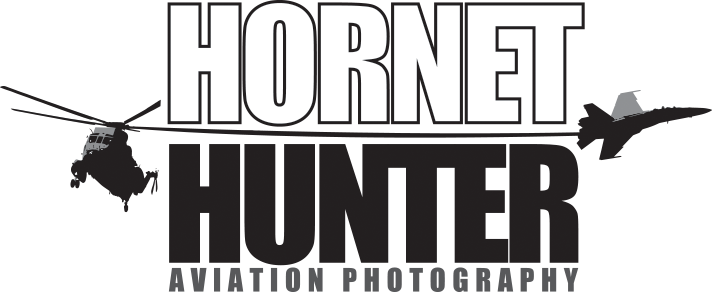 The first version of his logo looked similar to that of v1.5 above, however it did not feature the gray detailing shades, leaving the helicopter and jet entirely silhouetted. Brodie liked it, but wanted something where the jet and helicopter wouldn't appear to be part of the image when used as a watermark.
I was left with either removing the aircraft and leaving it as lettering or find a way to incorporate them into the lettering. The latter was more challenging and interesting to complete and I masked the two over the lettering. We both felt it made for a compelling and complete logo for his brand to use.