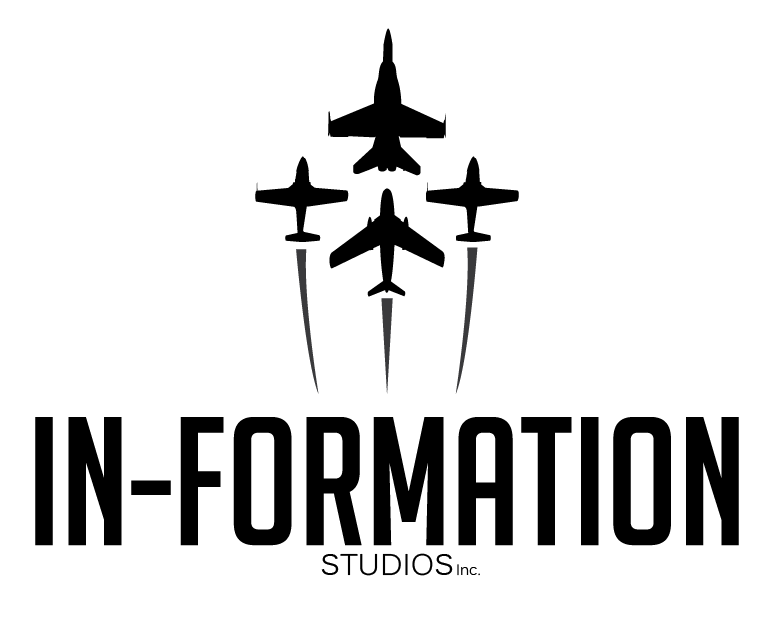 At the same time that I was working on the logos for Brodie Winkler, I was designing the logo for Mike Luedey's personal IT business, In-Formation Studios (get it?). He was happy to work with me after the success of designing his multimedia logo for Yellow Drum Productions, and I was happy to have another graphic job and challenge. He wanted the logo to reflect the aviation pun in the business name, but stay rather minimal and related to his previous logo.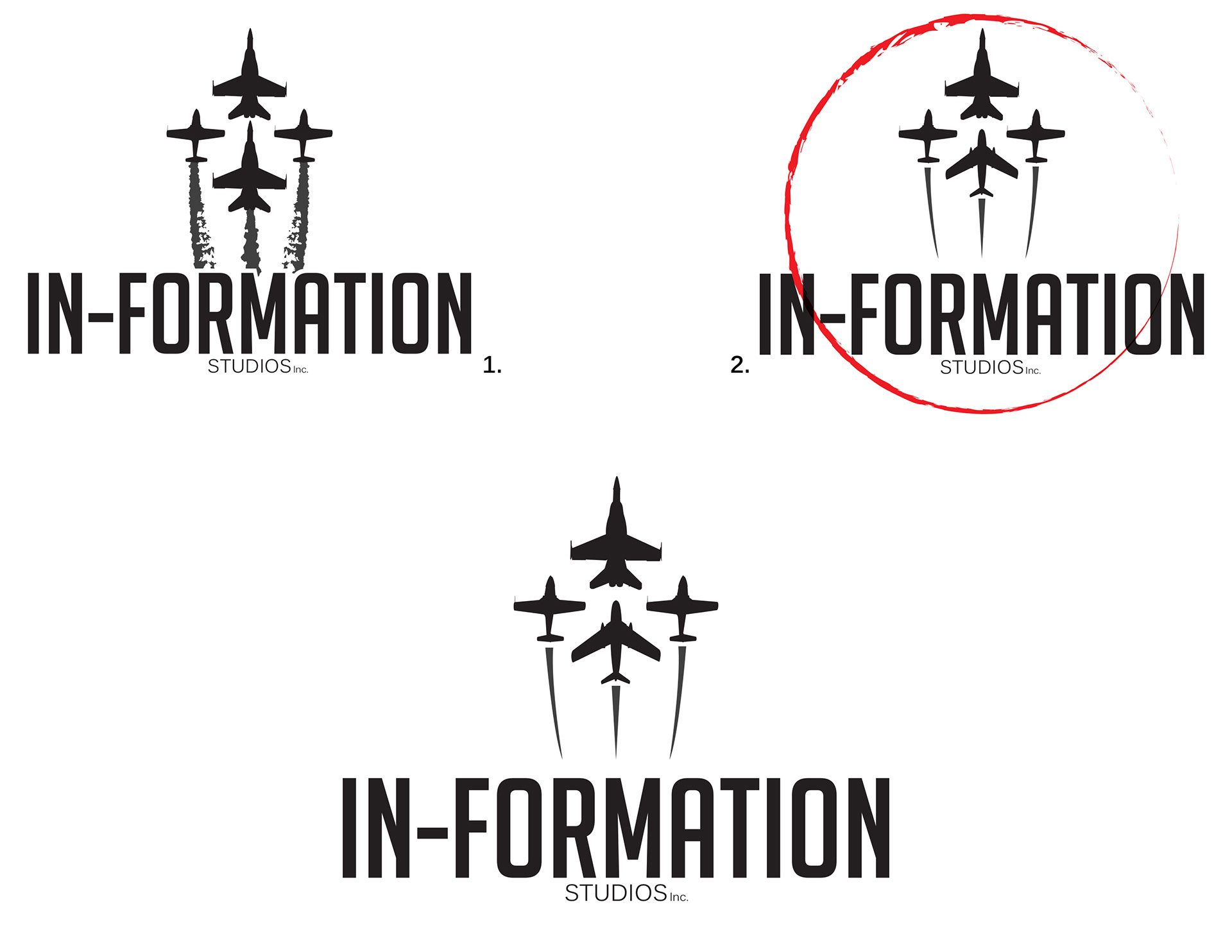 Designing the aircraft in formation wasn't hard to do. I took images I had of McDonnell-Douglas CF-18 Hornets and Canadair CT-114 Tutors to make the basic four-ship diamond formation. I then traced out smoke from a Canadian Armed Forces Snowbirds demonstration and placed it below the formation.
After reviewing the logo, Mike and I agreed that the smoke was a bit much and needed to be simplified. Mike also mentioned that we wanted a Canadair Sabre in the mix to honor the CAF airframe legacy.
With those two elements refined and placed, the logo was complete. It taught me that there's something to be said for pattern like I had in the original 2x Tutor/2x Hornet formation, but there's also something to be said for breaking up the redundancy like the Sabre did in the final product.