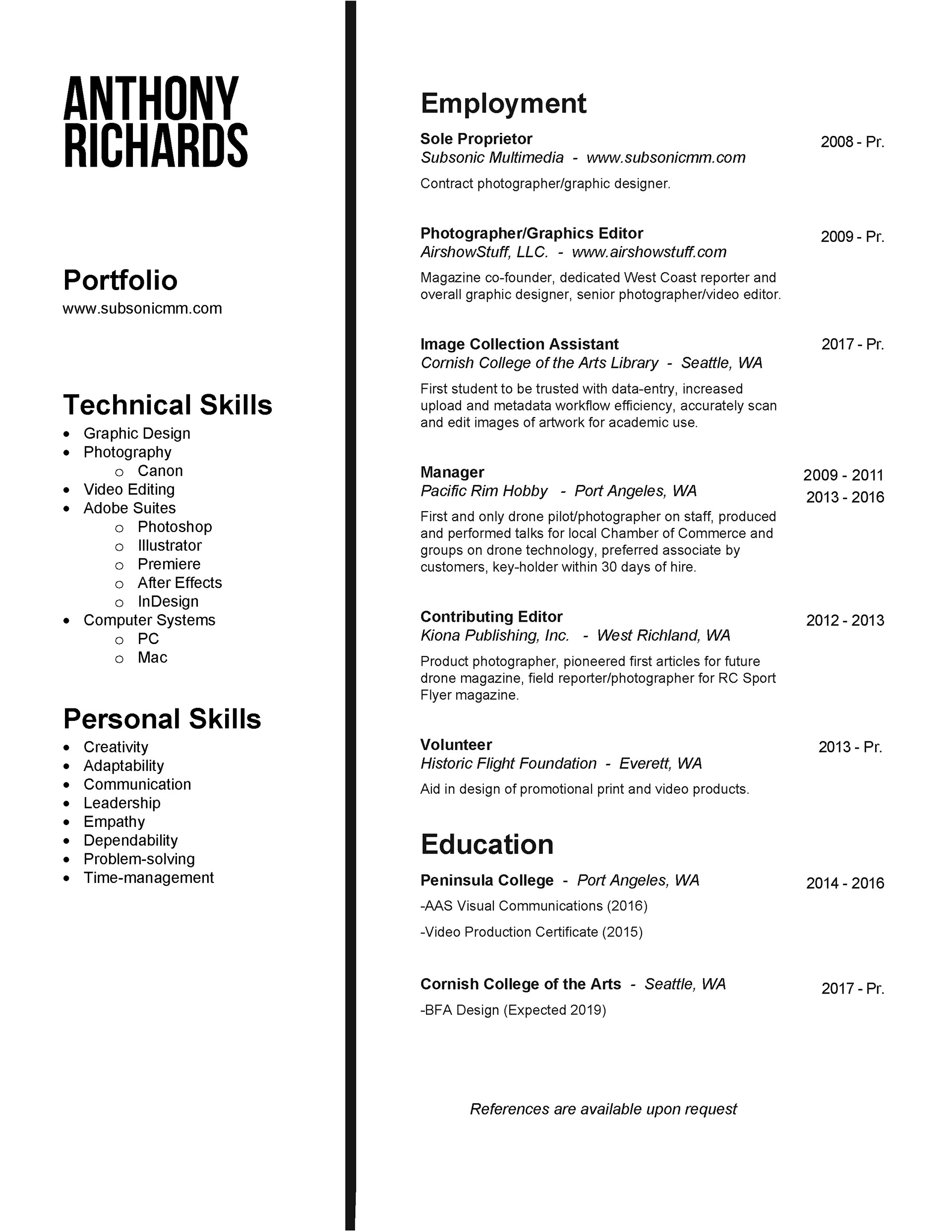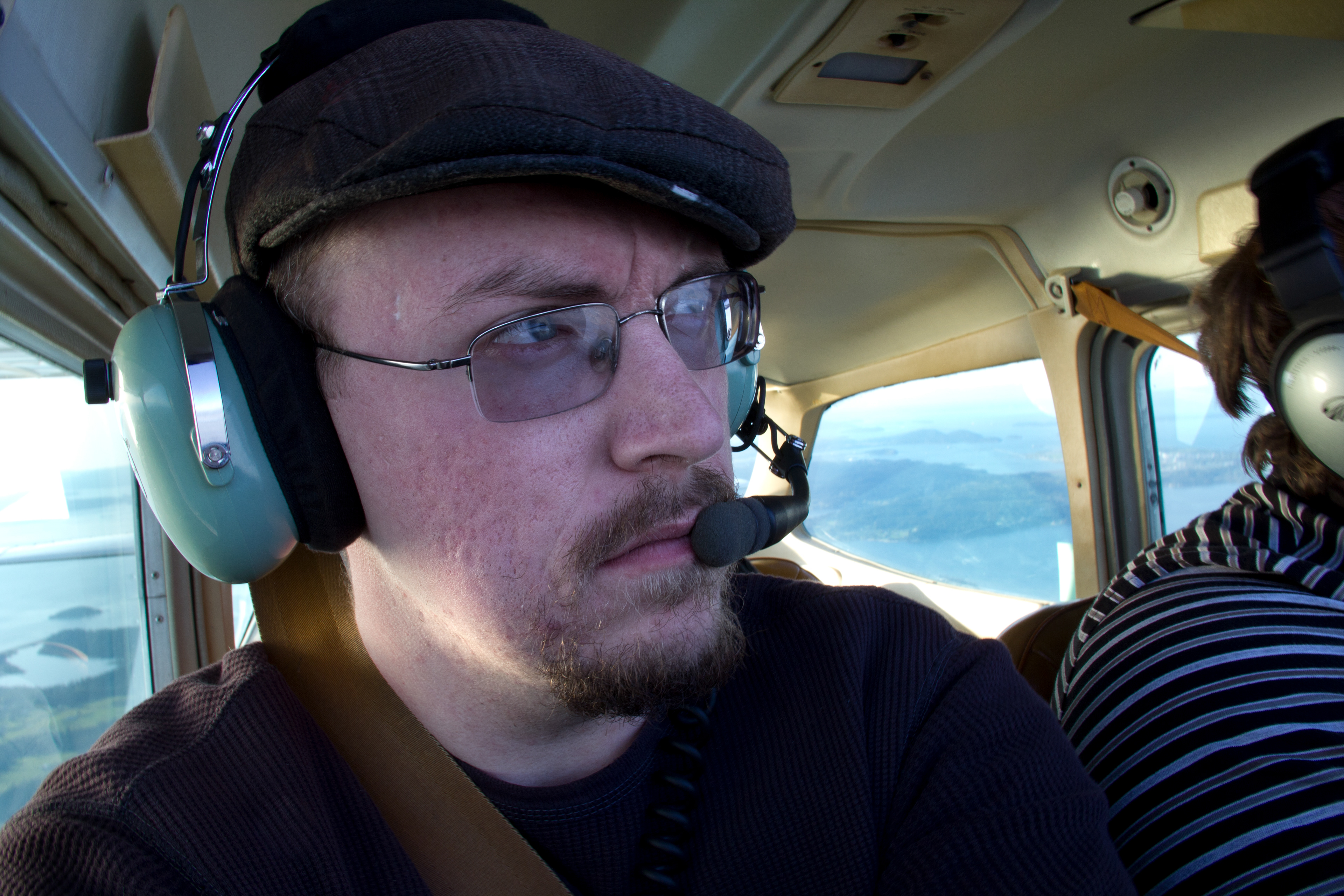 At age 28, I can safely say I have been an artist all my life. As far back as I can remember, I've been hooked on the arts, beginning with sketching and painting before taking on digital mediums in high school. My passion for photography grew over the years and in 2009, I helped establish AirshowStuff Magazine, now AirshowStuff.com, with three other aviation photographers.
     A lot of my graphic inspiration comes from the logo work of Saul Bass, though with my own unique look. The simplicity and relevance of Bass' work are key parts to my own creative thinking and execution. I strive to provide clean, simple, easy-to-recognize brand designs with professionalism in mind every step of the way.
     My talent has been behind nearly every AirshowStuff graphic and production, the logos for Yellow Drum Productions, and the Aviation In The West publication. I've also been able to fit in practice volunteering at Historic Flight Foundation, designing publications and editing videos. I was the featured artists for the Port Angeles April 2016 ArtWalk at Karon's Framing Center, showcasing select pieces of my photography. In June 2016, I graduated from Peninsula College with an Associates of Applied Science degree in Multimedia Communications.
     Today, I continue to shoot and lead design for AirshowStuff while practicing drone photography, video editing, and graphic design as I pursue my Bachelors of Fine Arts in Design at Cornish College of the Arts.